Raku Dream Jar - medium
Regular price
Sale price
$95.00 USD
Sale
Sold out
Unit price
per
Luminous finish on this Raku jar, topped with a large chunk of quartz. Inside the lid is a coil of paper where you are to write your dream and store it inside until it comes true. 9" tall, 6" diameter.  The finish of raku will always vary so may be slightly different from the one pictured but promise it will be in the same glowing colors.
Share
Friezesavannah
Exotic gifts and home accents.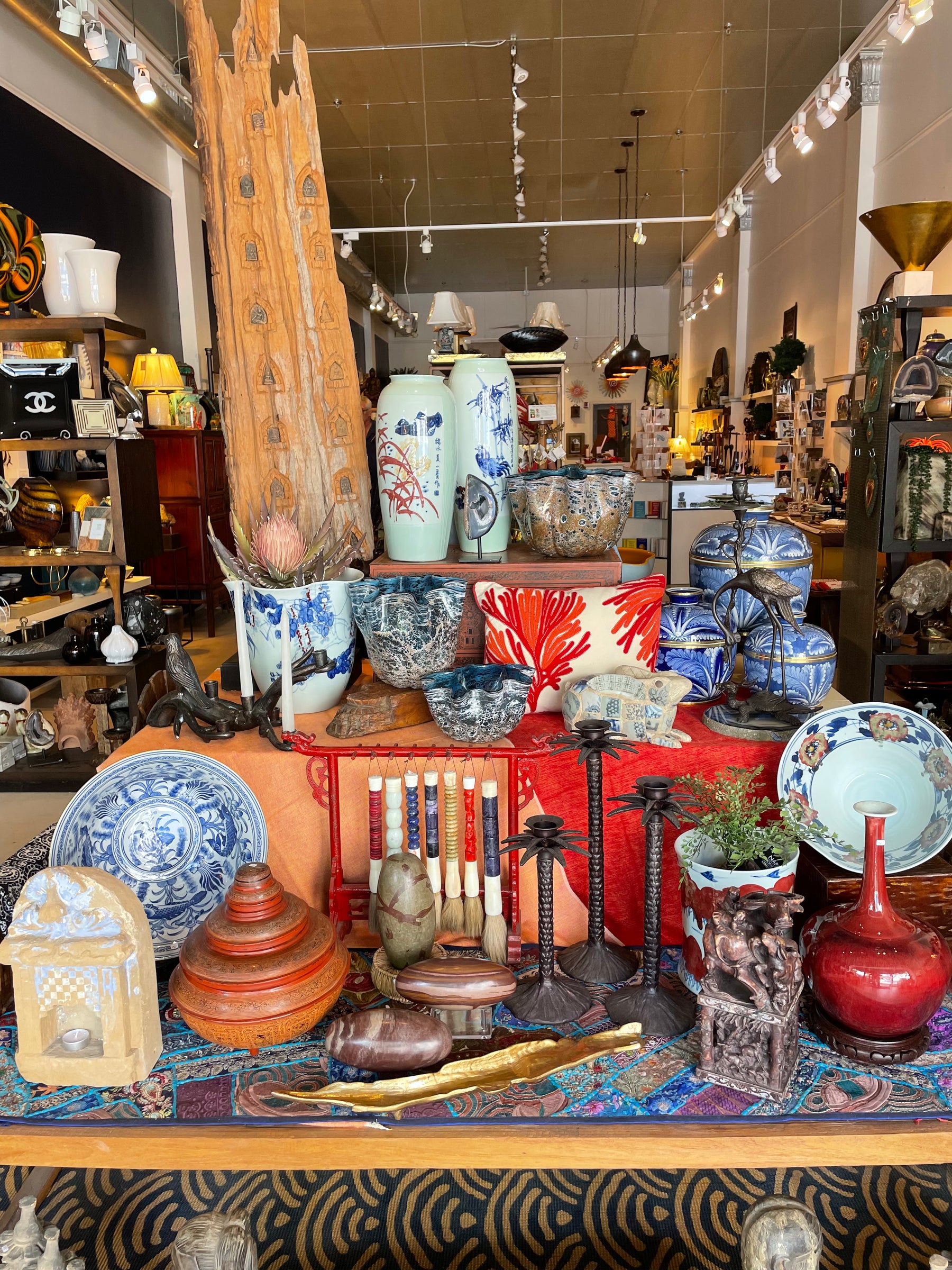 A rare and varied collection of gifts and home accents from exotic destinations around the world- China, Tibet, Japan, India, Bali and beyond.